Call 267-204-3333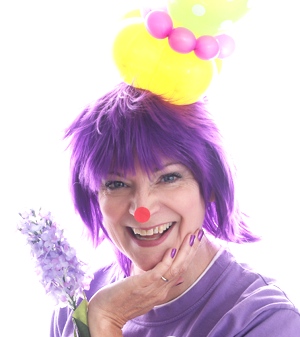 Call 267-204-3333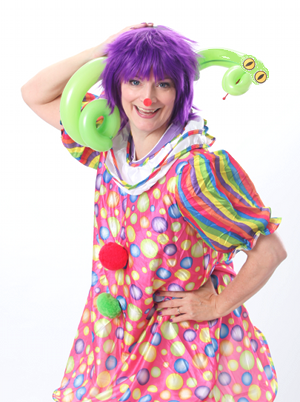 Affordable Activities

Facepainting, cheek art, hand painting


Balloon animals, hats & ears


A show with magic and more.


Monkey, dog or rabbit puppet.


Party games
Clown Show
My clown show, developed over more than 10 years, includes magic, comedy, lots of audience participation, and a puppet. And the puppet talks.
Face Painting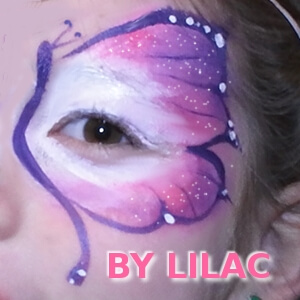 Call 267-204-3333
These face paintings are all my work. I paint full faces, cheek art and hand art. The ears are also my work -- available when you also book me for balloon twisting.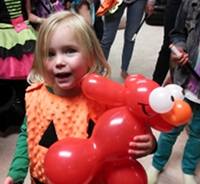 Balloon Twisting

Over a decade of balloon twisting. You should see my thumbs!


The latest balloon twisting technology and supplies.

Choose a deluxe package for the latest in balloon hats:
A kind, funny, not scary clown
I wear only enough clown items to clearly be a clown. Her clown makeup follows the Auguste style -- the most human-like, most unscary clown style.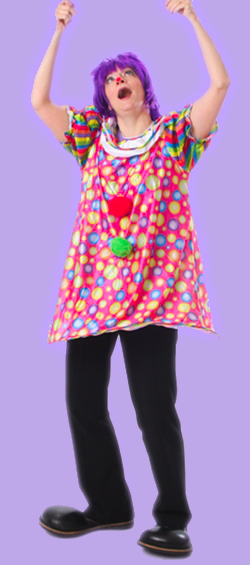 Clowning in Montgomery County, Chester County and Bucks County, Pennsylvania. Philadelphia PA, Downingtown PA, Levittown PA, Quakertown PA, Limerick PA, Allentown PA, Wayne PA, Doylestown PA, Skippack PA, Radnor PA, Collegeville PA, Haverford PA, Wynnewood PA, Furlong PA, Lansdale PA, Berwyn PA, Villanova PA, Devon PA, Malvern PA, Southampton PA, Royersford PA, King of Prussia PA, Sellersville PA, Harleysville PA, West Chester PA, Wilmington, DE.